Orange Pi
Compute Module 4
Small size|High speed
Low power consumption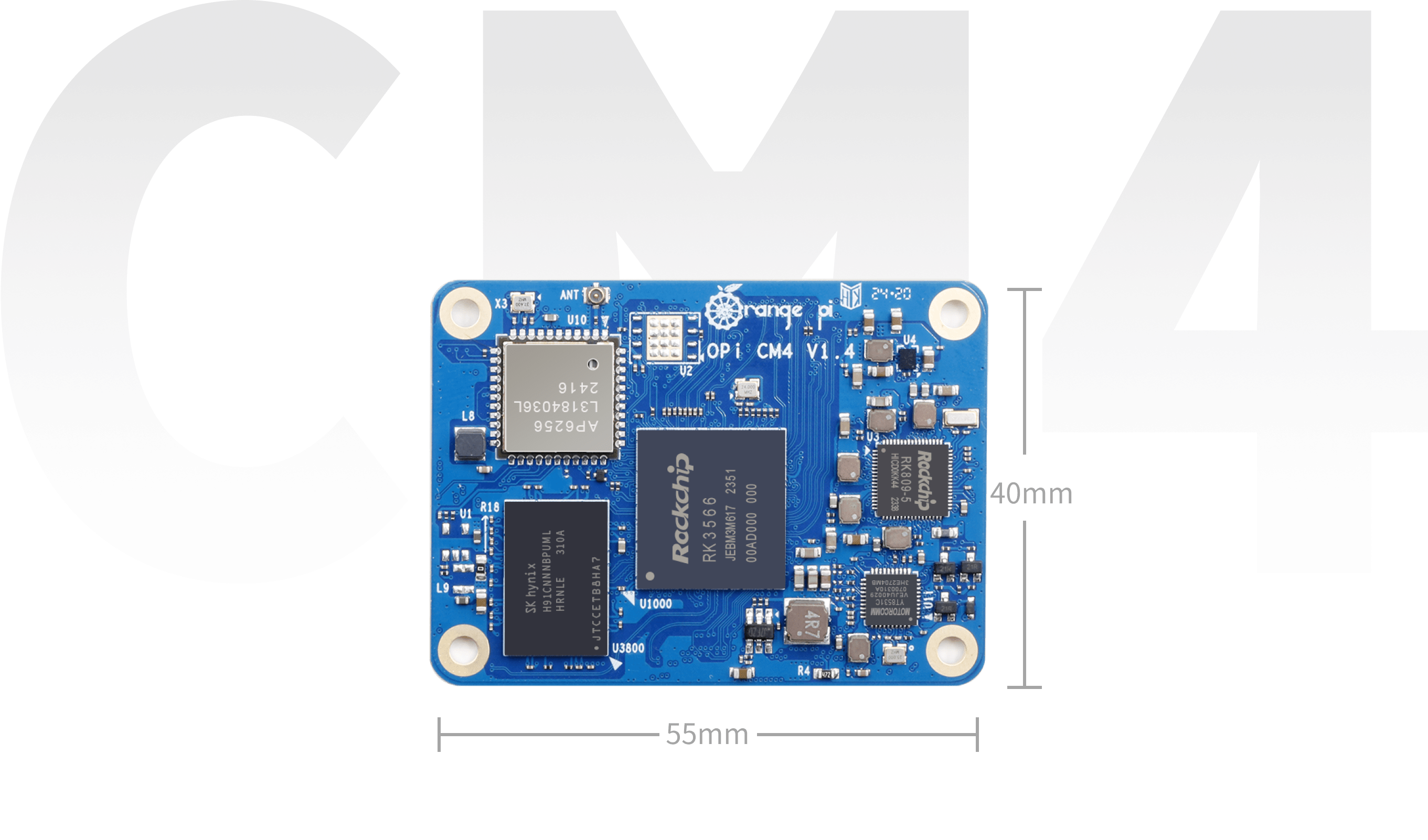 Low power consumption

1GB/2GB/4GB/8GB (LPDDR4/4X)

4K HD display

Wi-Fi5+BT 5.0, BLE support
Orange Pi Compute Module 4 is compact and powerful enough for deep embedded applications.Orange Pi Compute Module 4 is powered by Rockchip RK3566, a quad-core 64-bit Cortex-A55 processor, 22nm advanced process, up to 1.8GHz; integrated ARM Mali G52 2EE graphics processor, supporting OpenGL ES 1.1/2.0/3.2, OpenCL 2.0, Vulkan 1.1, embedded high-performance 2D acceleration hardware; integrated RKNN NPU AI accelerator, 0.8Tops@INT8 performance, supporting Caffe/TensorFlow/TFLite/ONNX/PyTorch/Keras/Darknet architecture model conversion with one click; provides rich interfaces, different specifications of eMMC flash memory and wireless modules, which can be widely used in industrial IoT field.
Quad-core 64-bit Cortex-A55 processor for more powerful performance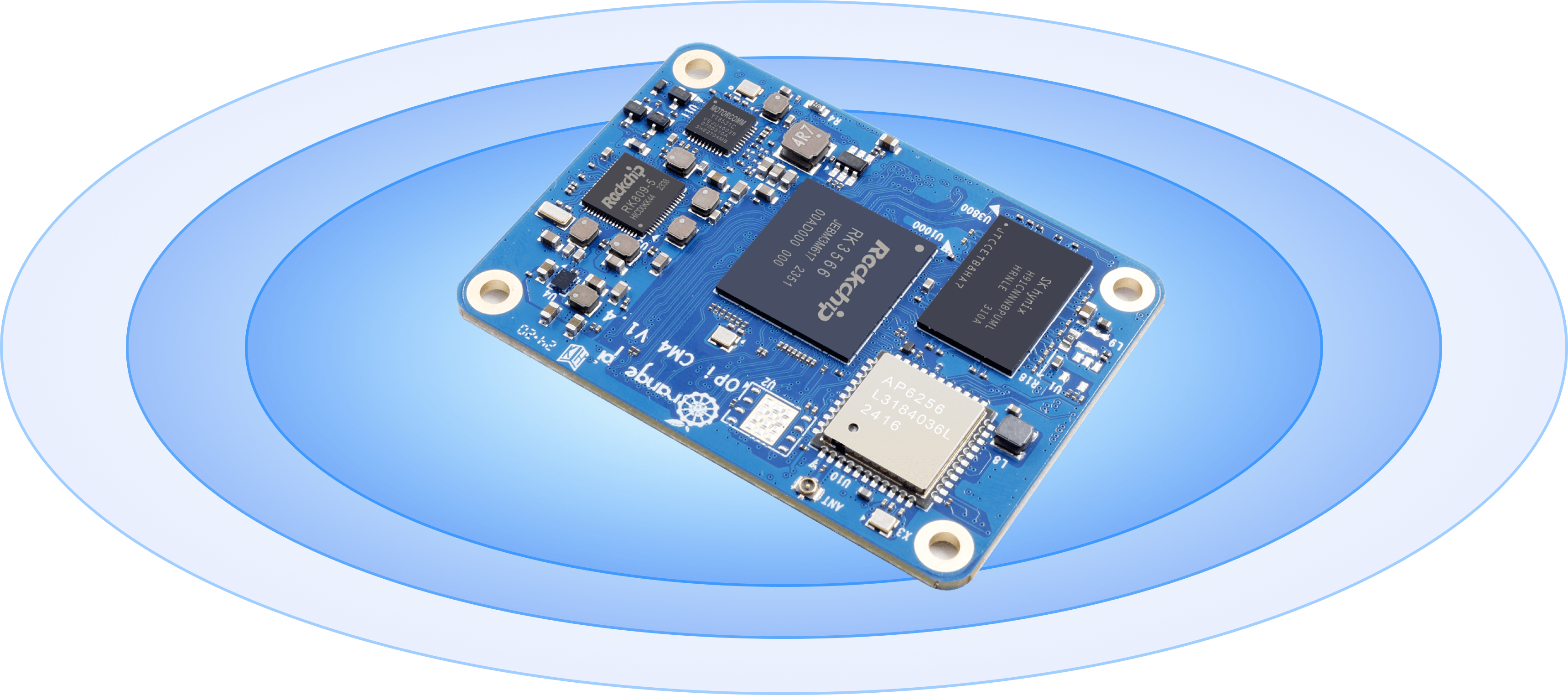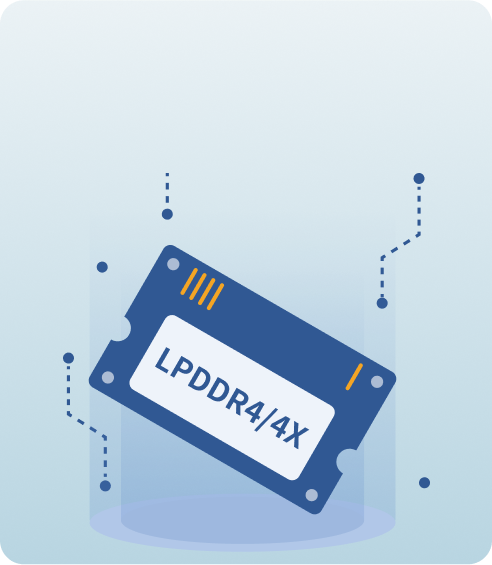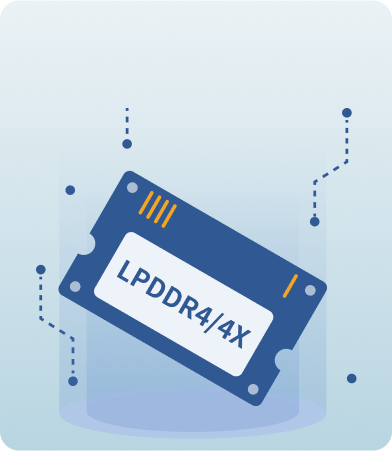 1GB/2GB/4GB/8GB (LPDDR4/4X), more memory options to meet different needs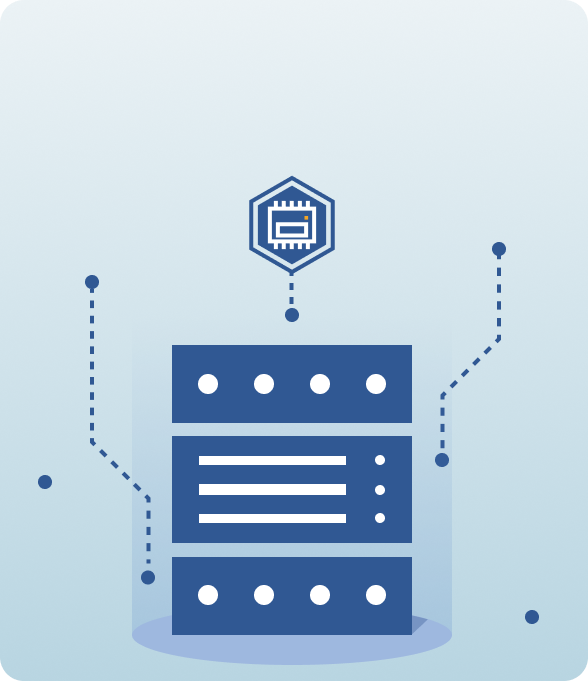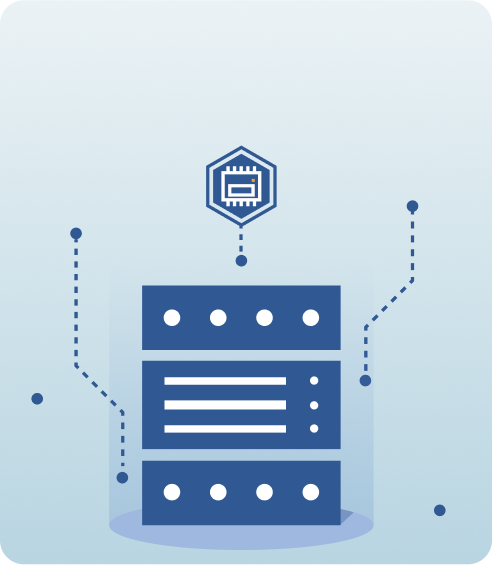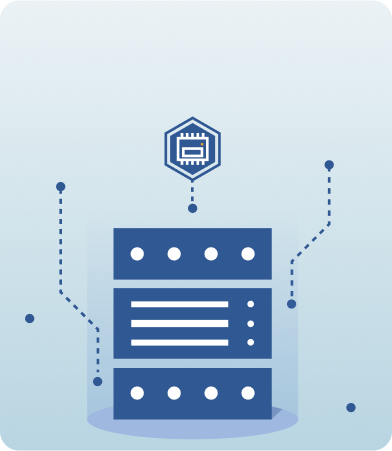 Abundant eMMC flash memory
Available 8GB/32GB/64GB/128GB four types of eMMC flash memory to choose from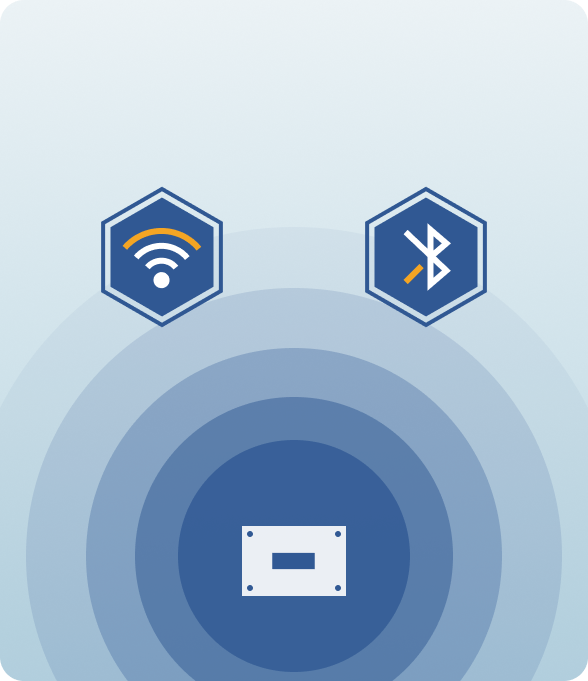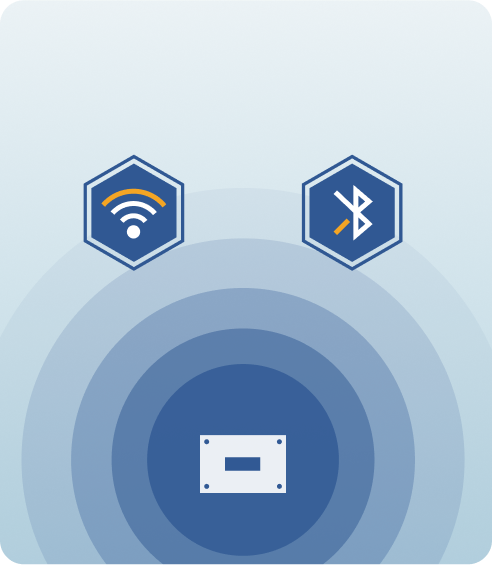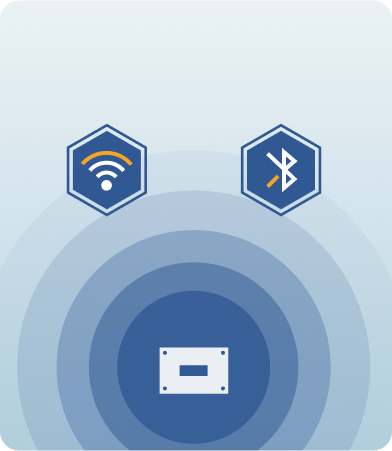 Wi-Fi 5+BT 5.0, BLE support
Built-in 2.4G/5G dual-band Wi-Fi 5 and Bluetooth 5.0, support BLE, enjoy wonderful network anytime, anywhere.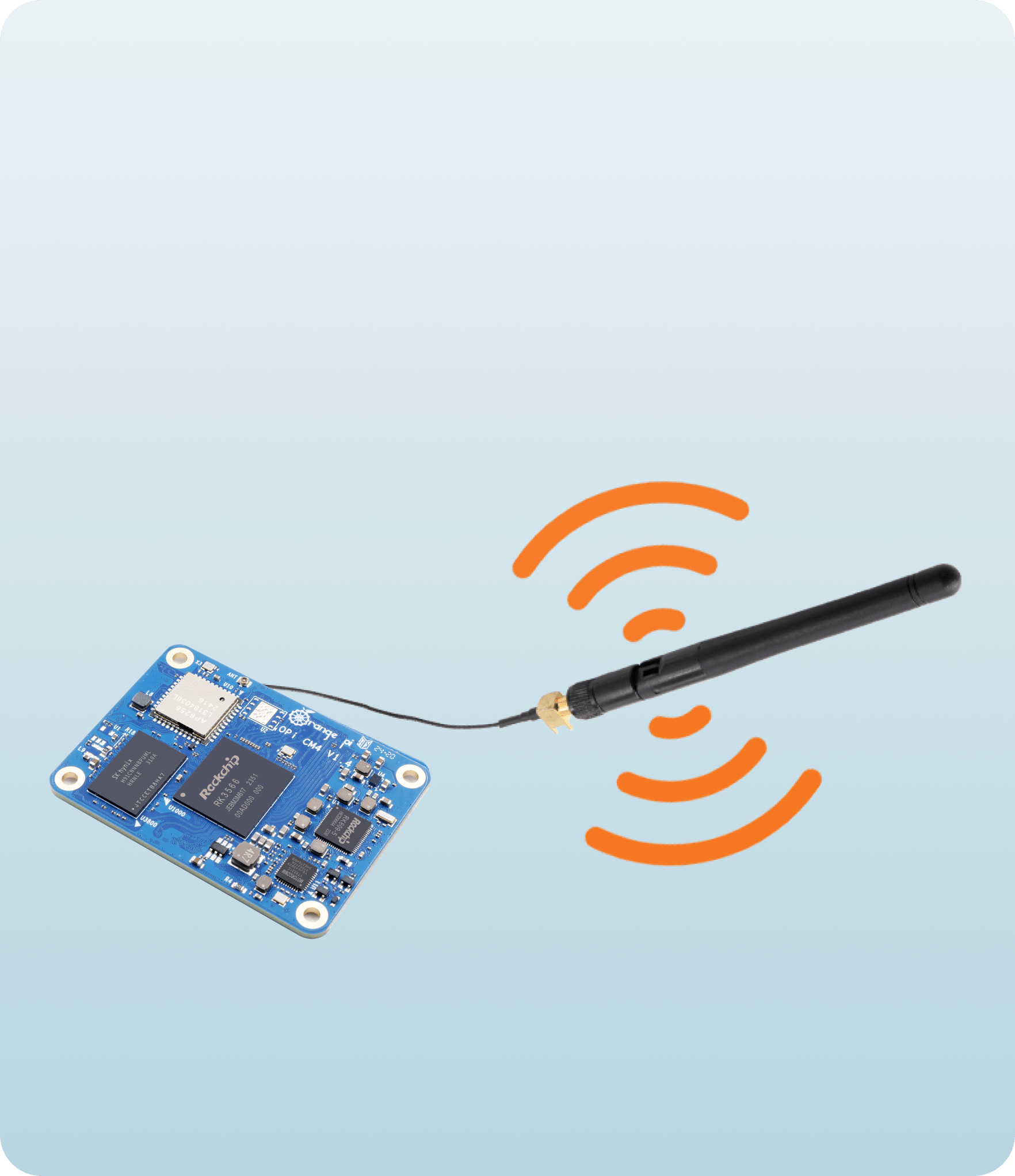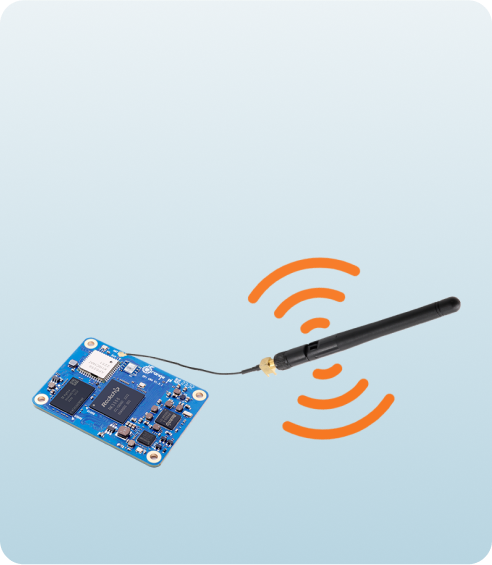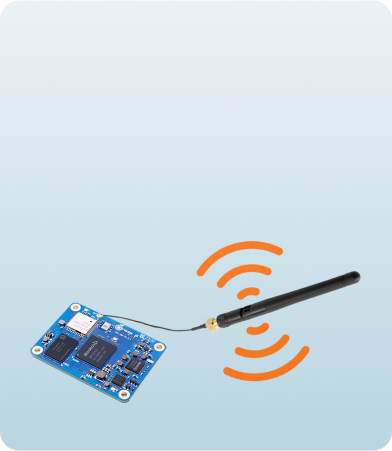 External antenna can be connected
Already equipped with on-board antenna, optional external antenna, more suitable for industrial grade applications.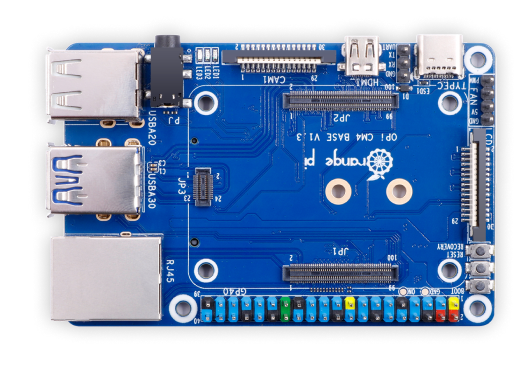 Orange Pi CM4 base board
Rich interface, easy to use
For use with the Orange Pi CM4, with an on-board 40Pin GPIO interface and standard CM4 connector,gathering all kinds of popular interfaces such as eDP, MIPI DSI, MIPI CSI, USB3.0, USB2.0, HDMI2.0, M.2 M-KEY, Gigabit Ethernet, etc., making it easy to use.
More info
Product display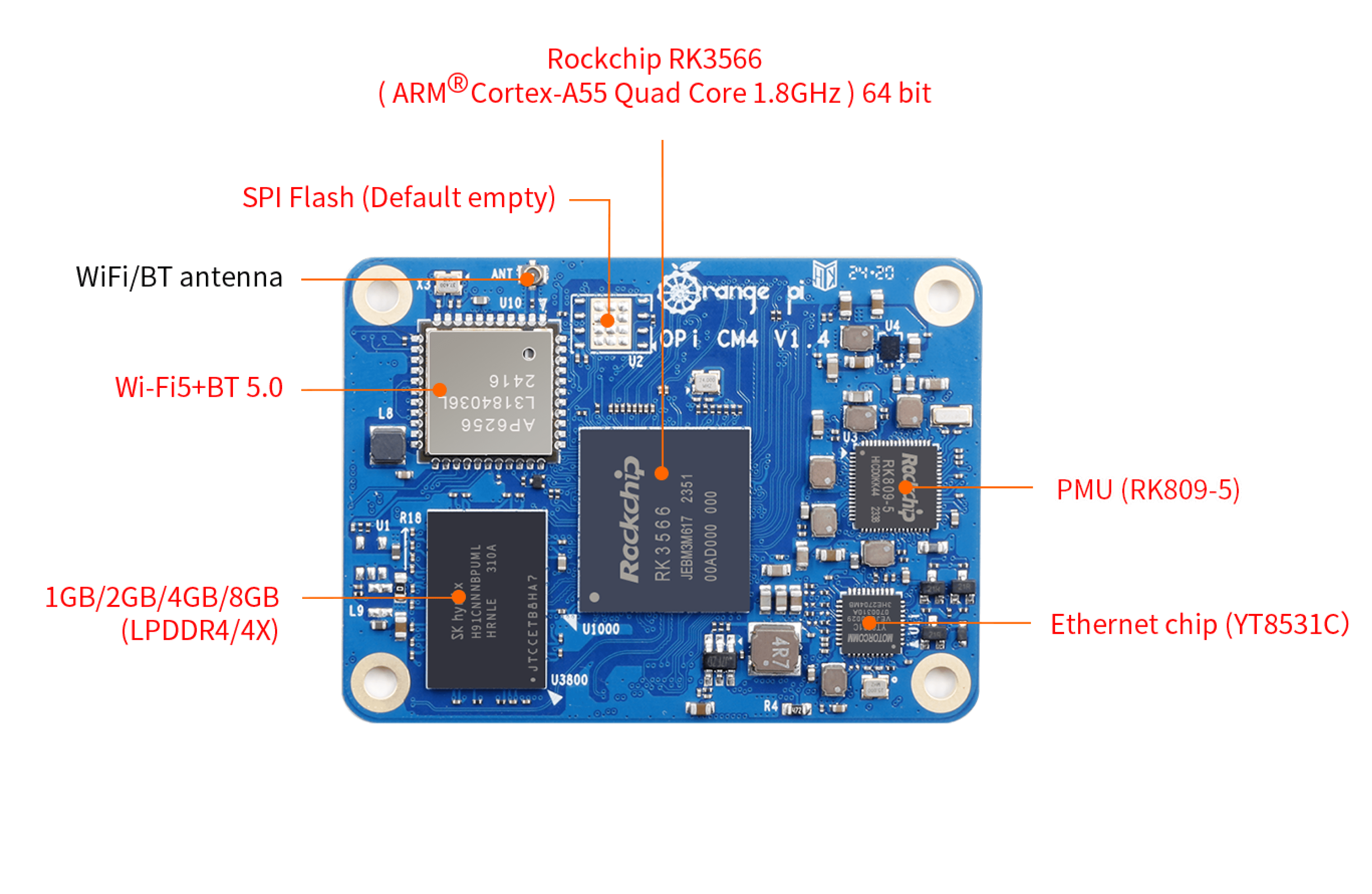 Top View
Bottom View
Hardware Parameters
SoC
RockChip RK3566
CPU
Quad-core 64-bit Cortex-A55 processor,22nm advanced process, up to 1.8GHz main frequency
GPU
• ARM Mali G52 2EE graphics processor
• Supports OpenGL ES 1.1/2.0/3.2, OpenCL 2.0, Vulkan 1.1
• Embedded high performance 2D acceleration hardware
NPU
• Integrated RKNN NPU AI gas pedal, 0.8Tops@INT8 performance
• Supports Caffe/TensorFlow/TFLite/ONNX/PyTorch/Keras/Darknet
VPU
• 4K@60fps H.265/H.264/VP9 video decoding
• 1080P@100fps H.265 video encoding
• 1080P@60fps H.264 video encoding
PMU
RockChip RK809-5
RAM
1GB/2GB/4GB/8GB (LPDDR4/4x)
Memory
• On-board eMMC: 8GB/32GB/64GB/128GB
• SPI Flash: default empty post
Wi-Fi + Bluetooth
Wi-Fi 5+BT 5.0,BLE(20U5622)
Ethernet transceivers
10/100/1000Mbps Ethernet (on-board PHY chip : YT8531C)
Interface
• 100Pin*2, 24Pin*1, contains the following signals:
• 10/100/1000Mbps Ethernet MDI signals
• 1* HDMI 2.0 interface up to 4K@60fps
• 1* 2-lane MIPI DSI display interface
• 1* 4-lane MIPI DSI display interface
• Embedded Display Port (eDP)
• 1* 4-lane MIPI CSI camera interface
• SATA3 or PCIe
• USB3.0*1+USB2.0*3
• RESET, MASKROM, RECOVERY
• Headphone jack Audio input and output signals
• DC 5V input power supply, DC3.3V and 1.8V output power supply

Supported OS
Android 11, Ubuntu 22.04, Ubuntu 20.04, Debian 11, Debian 12, OpenHarmony 4.0 Beta1, Orange Pi OS (Arch), Orange Pi OS (OH) based on OpenHarmony and other operating systems.
PCB
55X40mm
Weight
12g
Product display