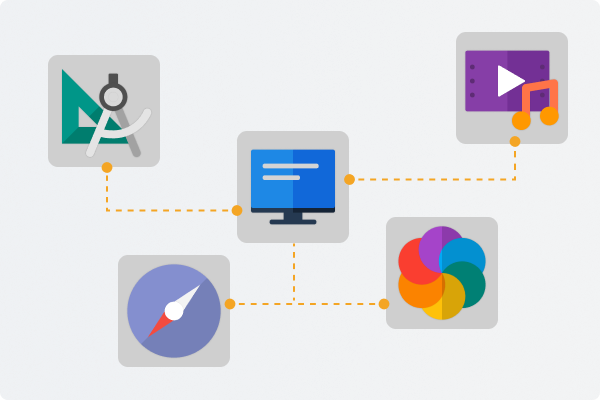 Resourceful
Orange Pi OS is an Arch-based Linux distribution that integrates all the advantages of Arch with rich, all-inclusive software and can easily perform many common Windows tasks by using compatible linux application. It is very easy to install, just open it, select what you want and click "Install". And, get most software completely free of charge.
High Compatibility

Orange Pi OS has multimedia support and supports multi-core CPUs. it supports command line installation and graphical installation; it is highly compatible with open-source graphics drivers.

Easy installation

Orange Pi OS is user-friendly and suitable for both novice and experienced Linux users. For novice users, the graphical installation interface is quick and easy; for experienced Linux users, Orange Pi OS provides advanced features to meet the individual needs of different users.